MTAA MEMBER WEB PORTALS TO COMMONWEALTH GOVERNMENT WEBSITES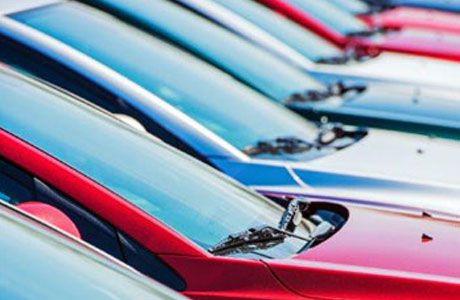 MTAA Member Web Portals
Supporting Your Government Information Needs and Obligations The Motor Trades Association of Australia (MTAA) represents many of the 69,365 retail motor trades businesses which employ over 379,365 Australians and contributed $37.1 billion to the Australian economy in 2015/16; which equates to 2.2% of Australia's GDP. To support these businesses and new automotive business owners and operators to establish and manage automotive businesses, the following Government web portals are provided. These portals provide easy access to a number of Government websites and the important information they contain.
Australian Competition and Consumer Commission (ACCC)
The ACCC provides information on what is considered illegal and anti-competitive business behaviour, provides guidance on your business rights in franchising arrangements, explains fairness in business contracts and clarifies consumer rights.
Australian Government Department of Employment
With a shortage of skilled automotive workers and the high cost of employing workers, the Australian Government Department of Employment provides you with options and opportunities for Government financial support.
Australian Securities and Investment Commission (ASIC)
To register, manage and close an automotive business and its trading name, business owners must access the ASIC website and provide them with specific information.
Australian Small Business and Family Enterprise Ombudsman (ASBFEO)
The Australian Small Business and Family Enterprise Ombudsman assist automotive businesses to resolve business to business disputes and provide guidelines on how to act lawfully in business arrangements.
Australian Tax Office (ATO)
The ATO provides on-line links to assist automotive business to understand their tax obligations and to pay the correct amount of tax.
business.gov.au
business.gov.au provides templates and advice to help plan, start, run and exit an automotive business from the market.
Department of Infrastructure, Regional Development and Cities
Department of Infrastructure and Regional Development provide advice on how to import and export automotive vehicles, including what certification is required.
Product Safety Australia
Product Safety Australia provides information on laws, bans, standards or restrictions on automotive products and information on product recalls including for each automotive manufacturer.
State Government Small Business Commissioner / Ombudsman / Corporation
New South Wales, Victoria, South Australia and Western Australia have a State Government operated Small Business Ombudsman / Commissioner /Corporation to assist small businesses (including resolving disputes).